More than half of Financial Conduct Authority (FCA)-regulated BVRLA members have heeded the authority's advice to start preparing for its new Consumer Duty regime, which will require firms to focus on delivering good consumer outcomes, not just compliance.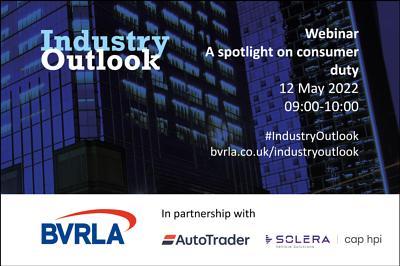 The new rules are due to be published in July and come into force in April 2023, but speaking at a recent event, the FCA's Interim Director of Retail Lending, Brian Corr, urged companies to act now:
"You don't need to wait for us to give detailed rules – you can get a head-start now by making sure you have the right mindset, culture and data in place, and looking for gaps between where you are now and where you'll need to be."
A recent BVRLA survey found that 53% of regulated members have started assessing the impact of the new rules, while 30% already have a plan in place. Thirty eight percent of those surveyed said that they would be looking for external support to meet the new requirements.
The BVRLA has set up a working group to consider the impact of the new Consumer Duty regime and what support members require. On 12 May at 9am the association is running a free webinar to give a motor finance-based analysis of the new rules and provide insights from a legal, consumer protection and leasing/leasing broker perspective.
Members can register to attend the live event. Anyone who registers will also receive a copy of the recording afterwards. If you are interested in joining the BVRLA's expert Consumer Duty working group, please get in touch at [email protected].
Details of other upcoming webinars and the chance to watch previous ones again can be found on the BVRLA's Webinars page.