Plans to modernise consumer credit laws to cut costs for businesses and simplify rules for consumers were recently announced by the government.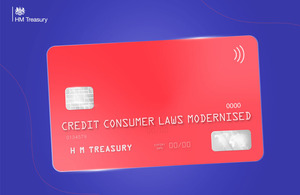 The Consumer Credit Act, which came into force in 1974 and governs billions of credit card purchases and loans each year, is highly prescriptive and increasingly cumbersome and inflexible. This confuses consumers and adds unnecessary costs to businesses when implementing its requirements. The reforms will allow lenders to provide a wider range of finance whilst maintaining high levels of consumer protection.
"This is great news for the vehicle rental and leasing industry," said BVRLA Director of Corporate Affairs, Toby Poston.
"Together with our colleagues at the Finance and Leasing Association (FLA), we have been lobbying Treasury for some time to reform this out-of-date legislation.

"Now it is happening, and we hope to see a much more flexible regime that is aligned with the new Consumer Duty. We would also like more clarity on how and where new subscription and mobility models should be regulated."
The government will move much of the Act to sit under the remit of the Financial Conduct Authority (FCA) – enabling the regulator to quickly respond to emerging developments in the consumer credit market, rather than having to amend existing legislation. It will also simplify ambiguous technical terms to make clear to consumers what protections they have, while also making it easier and more cost effective for businesses to comply with regulation.
A consultation is expected to be published by the end of this year, outlining the government's proposals and seeking views from stakeholders on how the Act should be reformed