The FCA's new Consumer Duty regime will require firms to focus on delivering good consumer outcomes, not just compliance, and it essential that all FCA-regulated BVRLA members are fully educated on the changes ahead of their introduction in April 2023.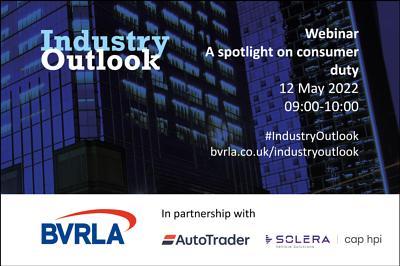 The new rules are due to be published in July and come into force in April 2023. A recent BVRLA survey found that, while 53% of regulated members have started assessing the impact of the new rules, less than a third already have a plan in place.
The BVRLA has set up a working group to consider the impact of the new Consumer Duty regime and what support members require. On Thursday 12 May at 9am the association is running a free webinar to give a motor finance-based analysis of the new rules and provide insights from a legal, consumer protection and leasing/leasing broker perspective.
Jo Davis, CEO of Auxillias will give a high-level summary of the new Consumer Duty regime, its rules, and outcomes, before Shashi Maharaj, Legal and Membership Director at the BVRLA presents the potential Consumer Duty implications for the FCA-regulated rental and leasing sector. This will be followed by a panel discussion with specialists including: David Betteley, Community Head, Auto Finance at Asset Finance Connect; Peter Tutton, Head of Policy at Step Change and Paul Parkinson, Chief Executive of Synergy Car Leasing.
Members still have time to register to attend the live event. Anyone who registers will also receive a copy of the recording afterwards. If you are interested in joining the BVRLA's expert Consumer Duty working group, get in touch at policy@bvrla.co.uk.
Details of other upcoming webinars and the chance to watch previous ones again can be found on the BVRLA's Webinars page.