To help members prepare for the Financial Conduct Authority (FCA)'s major new regulatory update on Consumer Duty, the BVRLA will be hosting a special Industry Outlook 'A spotlight on consumer duty' webinar on Thursday 12 May.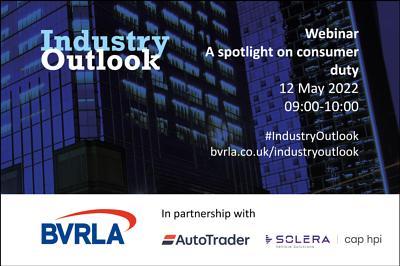 This free one-hour webinar will include insights and perspectives from industry trade bodies, legal experts, consumer groups and major funders.
Jo Davis from Auxillias will give a presentation with a high-level summary of the new Consumer Duty regime, its rules, and outcomes. The BVRLA will present on the potential Consumer Duty implications for the FCA-regulated rental and leasing sector, which will be followed by a panel discussion with industry experts including Adrian Dally of the Finance and Leasing Association (FLA), Leanne Christmas of BMW Financial Services and Paul Parkinson of Synergy Car Leasing.
Members can register to attend the live event. Anyone who registers will also receive a copy of the recording afterwards.
Details of other upcoming webinars and the chance to watch previous ones again can be found on the BVRLA's Webinars page.