To help members prepare for the Financial Conduct Authority (FCA)'s major new regulatory update on Consumer Duty, the BVRLA will be hosting a special Industry Outlook webinar on Thursday 12 May at 9am.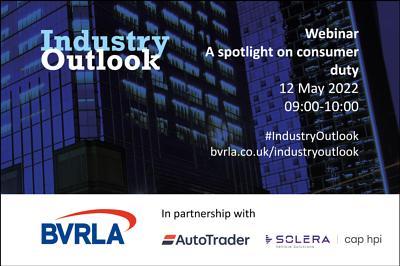 The free one-hour webinar, 'A spotlight on consumer duty', is available exclusively for BVRLA members and will include insights and perspectives from a variety of industry experts.
Jo Davis, CEO of Auxillias will give a high-level summary of the new Consumer Duty regime, its rules, and outcomes, before Shashi Maharaj, Legal and Membership Director at the BVRLA presents the potential Consumer Duty implications for the FCA-regulated rental and leasing sector. This will be followed by a panel discussion with specialists including Peter Tutton, Head of Policy, Step Change, Leanne Christmas, Head of Compliance, BMW Financial Services and Paul Parkinson, Chief Executive of Synergy Car Leasing.
Jo Davis commented on the task ahead for members: "I'm looking forward to taking part in this important webinar. The BVRLA is all set to provide some impressive support to its members on their journey to final implementation on this very important topic and we are so delighted to be involved to support the BVRLA and its members. Please don't wait for the final rules in July 2022 to get started; there is a lot of work to do!"
Members can register to attend the live event. Anyone who registers will receive a copy of the recording afterwards.
Details of other upcoming webinars and the chance to watch previous ones again can be found on the BVRLA's Webinars page.