Both households and businesses have been hit by rapid inflation, with prices driven higher by record fuel and energy costs.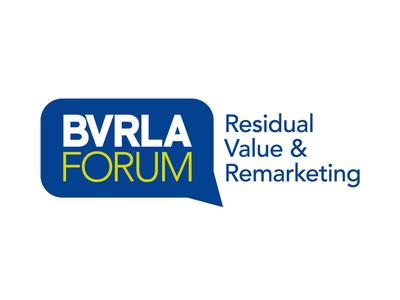 Fears over the UK economy have grown as it contracted by 0.3% in April after shrinking 0.1% in March, according to the Office for National Statistics. April's figure was weaker than expected, and it was the first time the economy has contracted for two months in a row since Covid struck. Some analysts have warned the UK risks falling into a recession.
Taking place at Aston Barclay in Wakefield this Thursday (16 June), the BVRLA's Residual Value & Remarketing RVR Forum will bring professionals from across the sector together, giving delegates the chance to hear different viewpoints and projections on the market and what the next few months may hold.
Session One: A view from an auction house
Martin Potter and Duncan Ward from Aston Barclay will give delegates an overview of where the market currently is, what the next six months are likely to hold, and how the landscape between physical and online auctions is changing.
Session Two: A view from a data provider
Dylan Setterfield from cap hpi will present projections and trends relating to 3/4-year-old vehicles, as well as the impact of supply of ICE vehicles reducing. Dylan will close by considering how markets are diversifying, and what products need to be developed in response.
Session Three: A view on used EVs
Autotrader's Ed Hummel will take delegates through the market for used EVs, considering how volumes are changing and prices are evolving as a result. Ed will also share projections for the market and the long-term health of used BEVs in the UK.
Session Four: A view on future supply
BVRLA's Senior Policy Advisor Catherine Bowen will look at the upcoming ZEV (Zero Emission Vehicles) Mandate and what it will mean for the future of vehicle supply into the UK.
The June forum is the second of three running this year, members with a current subscription who wish to attend and have not let the BVRLA know should contact [email protected] as soon as possible.
If you are not subscribed but interested in attending the RVR Forum, also email [email protected]