Assessing the condition of a vehicle at the end of a lease is fundamental to a BVRLA members' business proposition, and the association's courses have been designed to teach anyone in the industry about the practical application of the BVRLA's Fair Wear & Tear Standards and Code of Conduct.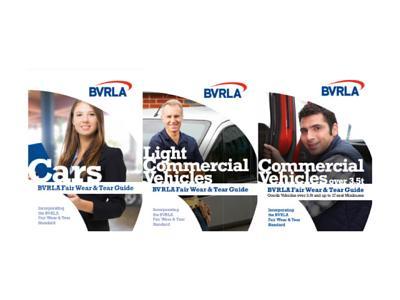 In line with the Fair Wear & Tear Guides, there are now three courses, each specific to a different vehicle type. All courses can be trained as an instructor-led online version, face-to-face or delivered on-demand for your company - either online or at a member's own premises, or if preferred using the facilities at the BVRLA headquarters in Amersham.
Positive feedback from members on each of the Fair Wear & Tear courses:
Carl Bertrand from Lowri Beck Services attended the LCV Fair Wear & Tear course and said, "The course was perfect for me as it expanded [on the topic] and will make my job easier going forward."
Jodie Menzies at VMS Vehicle Hire attended the Commercial Vehicle course over 3.5t and said "Kevin was very clear and polite and made it very easy to understand. The time flew by very quickly and I felt though I learned a lot more on HGV damages"
Laura Parfitt from Novuna attended the Car course and said: "This course was very informative, and the tutor was very knowledgeable."
Each course is suitable for staff at all levels including Fleet Operators, Fleet Managers, Service Managers, Customer Service, Administrators, Drivers, or any other role within the industry who regularly discusses the condition of vehicles with consumers, either before, during or on termination of a vehicle rental or leasing contract.