In its new Consumer Duty proposals, the Financial Conduct Authority (FCA) wants to ensure a higher and more consistent standard of consumer protection for users of financial services and stop harm before it happens.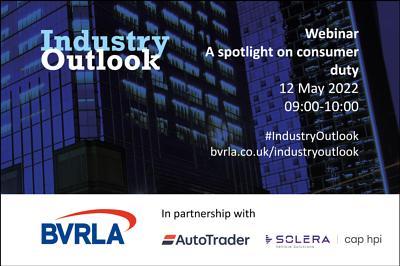 The new rules and outcomes that it proposes will put more pressure on BVRLA members offering regulated motor finance to monitor customer outcomes and get their products and services right first time.
To help members prepare for this major new update to the FCA's regulatory regime, the BVRLA will be hosting a special Industry Outlook A spotlight on consumer duty webinar on Thursday 12 May.
This free one-hour webinar will include insights and perspectives from industry trade bodies, legal experts, consumer groups and major funders.
Details of other upcoming webinars and the chance to watch previous ones again can be found on the Webinars page.