The government wants to achieve net zero emissions by 2050 and is consulting on bringing forward the ban on the sale of new petrol and diesel vehicles to 2035.
At the same time, the Plug-in Car Grant is due to expire in March 2020 and its future is in jeopardy. This is at odds with the government's net zero goals. Prematurely removing it will destroy the momentum of our sector's purchasing of battery electric vehicles.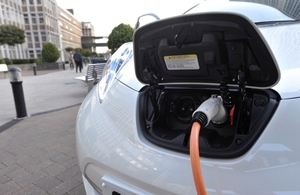 Fleet industry suppliers, employers and drivers need to come together and send a clear message to government that the grant is still critical to buying battery electric vehicles and removing it now will severely damage demand.
With your help, we can ensure the government hears this message loud and clear.
We are urging members, their customers, employees and drivers to contact their local MP urgently, asking them to write to the Exchequer Secretary, Simon Clarke MP.
Your voice as a constituent or local business matters to MPs and will be considered.
It is quick and easy to find out who is your local MP and how to contact them using the Parliament.uk website. You can then either send your own message or use this suggested text:
Dear MP,
I am writing to raise my concern that the Plug-in Car Grant is due to expire in March 2020.
As someone who wants to contribute to decarbonising transport, I am really concerned that I won't be able to afford an electric vehicle without the Plug-in Car Grant being available.
As my local MP I ask you to speak with or forward my email to ministers in the Treasury as a matter of urgency before the Budget on March 11th and make the case that the grant continues until electric vehicles become affordable.
I look forward to hearing from you.
How would removing the Plug in Car Grant in March 2020 impact your ablility to buy a battery electric vehicle?
Would you, your business or customers decide not to buy an electric vehicle if the grant was removed?
The BVRLA is keen to capture examples and send these to the government before the Budget on March 11th.
​
​