With just two months before the BVRLA's annual Fleets in Charge Conference is hosted in person, the association has confirmed that the day-long event (7 July) will be opened by a panel of leading policymakers and electric vehicle champions that are driving the UK's decarbonisation plans.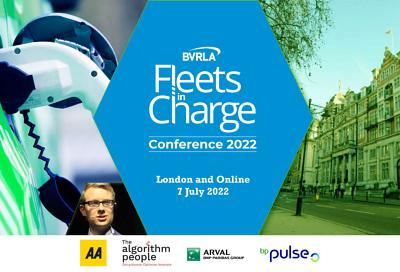 Opening with an address from Transport Minister, Trudy Harrison MP, the first session of the day will then feature a Q&A with Caroline Low, Director of Transport Decarbonisation at the Department for Transport (DfT) and Bob Moran, Deputy Director Decarbonisation Strategy at DfT. Ian Constance, CEO of the Advanced Propulsion Centre UK (APC) will provide a perspective on the UK's future potential as an electric vehicle manufacturing hub.
Later in the morning, a series of expert panels will debate the fleet sector's progress towards the 2030 phase-out, discussing the implications of the Zero Emission Vehicle Mandate, the UK Electric Vehicle Infrastructure Strategy and the current state of the automotive supply chain.
The afternoon will see a series of compelling break-out sessions get to grips with some of the wider issues surrounding the net zero agenda:
New business models
Carbon accounting and ESG
EV innovation zone
Second life EVs and beyond
BVRLA Chief Executive, Gerry Keaney, said: "This conference embraces the role the fleet industry is playing in driving road transport decarbonisation, as well as our collective responsibility in continuing that journey. Our guest speakers are the architects drawing up the blueprints for the 2030 phase-out and will share key insights for fleet operators and mobility providers."
Peter Campbell, global motor industry correspondent for the Financial Times, will chair and facilitate all Q&As for this year's conference. Official partners for Fleets in Charge in 2022 are The AA, The Algorithm People, Arval UK, bp pulse and Zenith.
Physical tickets are available to buy online now, with BVRLA members benefiting from a discounted rate.