The BVRLA has welcomed today's launch of the "Charging the Future" Report from the EV Energy Taskforce, which highlights what more needs to be done to hit the UK's Net Zero targets. Collaboration between the energy, infrastructure and transport industries is the only way in which the seismic shift to zero emission road transport can be achieved.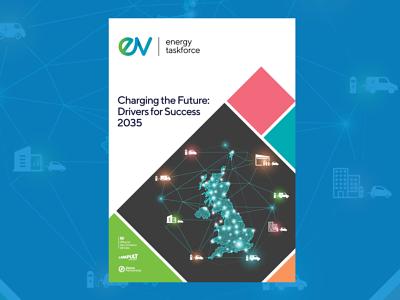 As part of the Taskforce, the BVRLA has been actively involved in the development of the plan, representing its 1,000+ members and ensuring the needs of fleets and mobility services providers are considered.
Commenting on the launch of the report, BVRLA Director of Corporate Affairs, Toby Poston, said:
"Significant hurdles remain if the UK is to meet its Net Zero targets, and this report sets out some key strategies that we can use in collectively overcoming them. On the road to Net Zero, the transport and energy industries need to work hand in hand, and only through this collaboration can the needs of all stakeholders be met.
"Building on last week's EV Infrastructure Strategy, this report highlights that infrastructure is not just about chargepoint numbers. It is about having the right mix of accessible, reliable solutions. Regardless of their vehicle or reason for travel, all road users need to be confident that the infrastructure is in place to support their journey.
"It is encouraging to see the needs of local authorities acknowledged in the report. They need support from the private sector, as well as the resources and power to implement infrastructure that is appropriate for their communities."
Referenced in the EV Energy Taskforce's report, the BVRLA's Fleet Charging Guide was launched last month and highlights the ways in which the transport sector needs to work with local authorities on the road to Net Zero. In the same vein as the Taskforce, the Guide promotes open collaboration between government and the private sector to develop mutually beneficial solutions.
As the trade body for the vehicle rental, leasing and mobility services sector, the BVRLA's members own and operate around four million vehicles in the UK. The sector already accounts for the majority of battery electric vehicle registrations, with BVRLA members responsible for around half of new vehicles sold in the UK each year.
-ENDS-