The association has published its sustainability credentials for 2022, showing BEV uptake and Clean Air Zone compliance across different fleet segments. The credentials are continually improving and show how the fleet sector is leading the way in the electrification of the total UK car parc.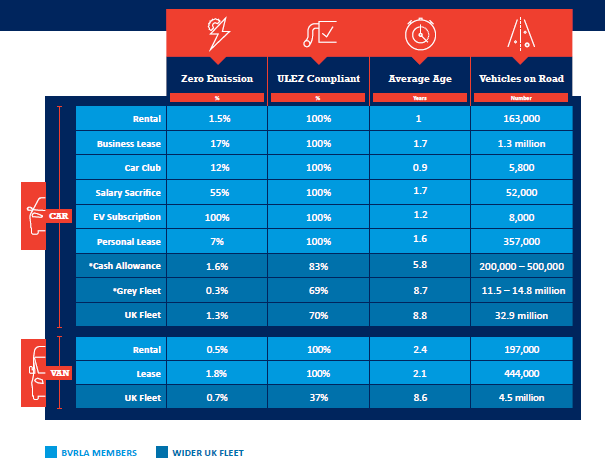 (click on image to enlarge/download)
The sustainability credentials are published annually in conjuction with the BVRLA's Road to Zero Report Card. In 2022, salary sacrifice (55% of vehicles are BEV), car club (12%), and company cars (17%) have all seen their proportion of EVs increase vs 2021 figures. In the same period, the number of EVs in the car rental sector has more than doubled (from 0.6% to 1.5%).
The van sector has also made considerable gains from last year, but the overall proportion of the fleet able to go zero emission remains constrained by the supply and infrastructure issues highlighted in the Road to Zero Report Card. 1.8% of the leased LCV market is made up of zero emission vans, up from 1% in 2021. That has seen the wider van parc grow from 0.3% to 0.7% zero emissions, showing the scope of the opportunity for further progress.