The BVRLA responds to the Climate Change Committeee (CCC)'s report on the 'Progress on Net Zero' to Parliament.
BVRLA Chief Executive Gerry Keaney commented: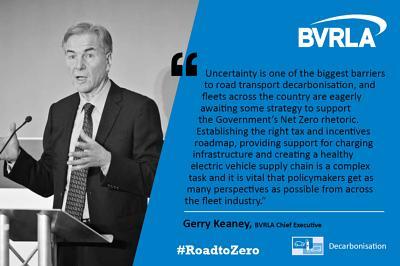 "Uncertainty is one of the biggest barriers to road transport decarbonisation, and fleets across the country are eagerly awaiting some strategy to support the Government's Net Zero rhetoric.
"Establishing the right tax and incentives roadmap, providing support for charging infrastructure and creating a healthy electric vehicle supply chain is a complex task and it is vital that policymakers get as many perspectives as possible from across the fleet industry.
"The BVRLA continues to engage with officials across Government to ensure that they have the information they need."