The Law Commission has published a joint report on automated vehicles (AVs), setting out recommendations on their safe and responsible introductions.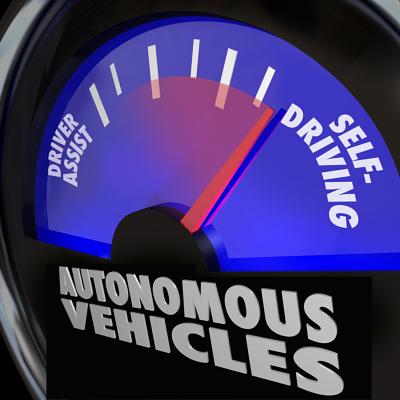 The BVRLA has worked closely with the Law Commission over the past few years on a series of consultations that have led to this report.
The main recommendation from the report is that there should be a new authorisation scheme to decide whether any given Automated Driving Systems (ADS) feature is or is not 'self-driving' as a matter of law. This will distinguish between advanced driver assistance features and those that are safe enough to allow the vehicle to drive itself.
Once a vehicle is authorised as having 'self-driving' ADS features, and one of these is engaged, the system of legal accountability will change. The person in the driving seat will no longer be a driver but will become a 'user in-charge'. That categorisation gives them immunity from a wide range of offences related to the way the vehicle drives, ranging from dangerous or careless driving, to exceeding the speed limit or running a red light. However, the user-in-charge will retain other driver duties, such as arranging insurance and checking loads. They may also be required to take over driving in response to a 'transition demand,' if the vehicle encounters a problem it cannot handle.
The report also recommends two new regulatory schemes to ensure AV safety. The first will consider vehicles pre-deployment, before they are allowed on the road. The second will consider safety while they are in use.
Communicating with users was a key point raised by the BVRLA in its response and is subject to ongoing discussion with the Centre for Connected and Autonomous Vehicles (CCAV). It is important to note that at this stage, CCAV is not recommending mandatory additional training (the BVRLA suggested this should be done as part of the driver test), but users will need to understand their responsibilities and liability in relation to the driving task. This will be subject to ongoing discussions with government.
The joint report, summary, and other materials published alongside the report are available on the Law Commission's website.
The joint report has been laid before Parliament and the Scottish Parliament. It is now for the UK, Scottish and Welsh Governments to decide whether to accept the recommendations and introduce legislation to bring them into effect.