Government has agreed that the Greater Manchester charging Clean Air Zone (CAZ) will not go ahead on 30 May 2022.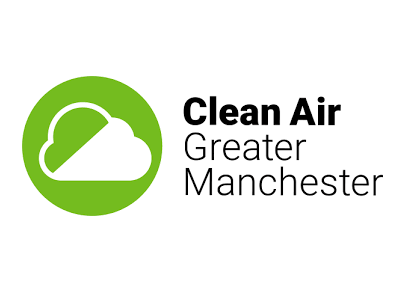 Greater Manchester said the current plan – developed under a legal direction to meet air quality limits by 2024 – was "unworkable" and could have created financial hardship for local people due to changes in the availability and affordability of cleaner vehicles.
Greater Manchester now has until 1 July 2022 to work with government to develop a new plan to bring nitrogen dioxide on local roads to within legal limits as soon as possible and by no later than 2026.
All costs associated with the new plan, including the essential requirement to update existing signage, will continue to be funded by government.
A report to the Greater Manchester Air Quality Committee sets out more detail on this, including interim delivery arrangements:
Wording on already installed Clean Air Zone signs stating the original opening date of 30 May 2022 will be covered.

Applications for funding for light goods vehicles, minibuses, taxis and PHVs, and discounts or exemptions under the previous plan have been paused because of its withdrawal.

HGV and bus funding remains open to support people to upgrade and help deliver improved air quality. HGV funding for small businesses is also opening.
The Committee also agreed that:
ANPR cameras that have been installed will be utilised, under agreement with government, to gather 'real time' data to inform the new plan, including monitoring vehicle fleet renewal trends and specific traffic mix at key locations where nitrogen dioxide levels are in breach of legal limits.
Support remains available for individuals and businesses with specific queries at info@cleanairgm.com.
See the BVRLA's Clean Air Zones page for information on all the UK's current and upcoming CAZs.