To support the partnership work between the BVRLA, Road Haulage Association (RHA), Freight Transport Association (FTA) and National Franchised Dealers Association (NFDA) concerning the impact of Clean Air Zones (CAZ) on HGVs, a new factsheet has been published.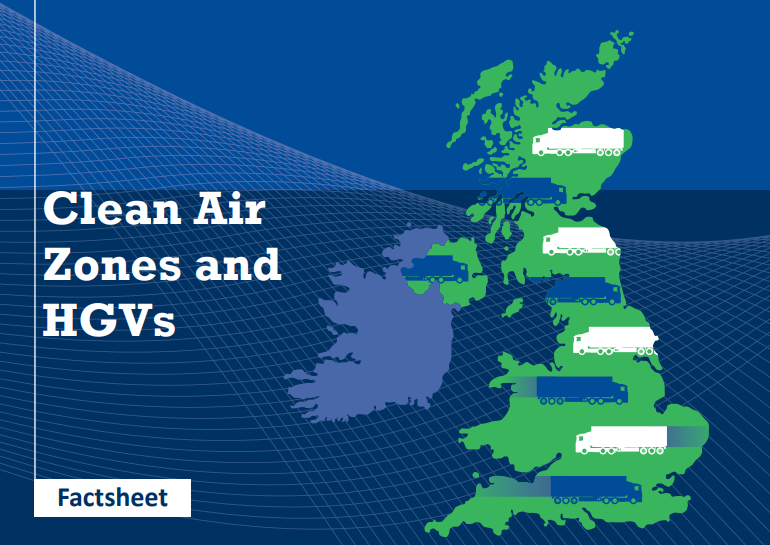 The coalition is concerned the implementation of CAZs could unfairly hit businesses that rely upon HGVs. Currently, 90% of everything we eat, wear, drink and build is transported via an HGV at some point. At present, there is no viable alternative to diesel in terms of HGV motive power. Therefore, a blanket application of CAZs could be detrimental to many businesses, especially SMEs who already operate with narrow margins.
The factsheet explains the vital contribution HGVs make to the UK as well as setting out a list of suggestions for ways Local Authorities can ensure a CAZ works both for local businesses as well as improving air quality for the community.
BVRLA members are encouraged to use the factsheet to support any relevant policymaker engagement activities.