The Department for Transport has announced changes to legislation aimed at making heavy goods vehicles (HGVs) more fuel efficient and environmentally friendly by permitting operators to use aerodynamic features and elongated cabs.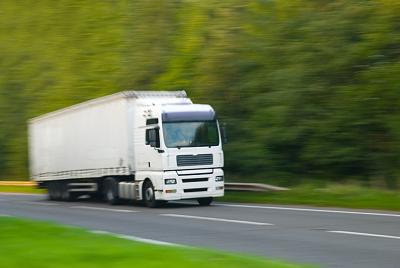 This change in legislation will have three overarching benefits:
Environmental – these changes will reduce full consumption and carbon emissions

Road Safety – the larger cabs will improve driver vision, enhancing safety for all road users

Driver welfare – the larger cabs will also provide more comfort, for instance allowing space for larger beds.
The new rules will allow haulage companies to choose vehicles with elongated cabs and aerodynamic features fitted on the back, which help reduce fuel consumption. A 2013 study estimated that these aerodynamic improvements to HGVs could result in fuel savings of 7% to 15%.
The design of elongated cabs also improves driver vision, boosting safety for other road users. The extra space means more comfort for the driver, such as by facilitating a larger bed in sleeper cabs.
Aerodynamic rear devices are flaps which are fitted on the back of trailers to reduce the vehicle's aerodynamic drag without using up load space. They were previously not permitted for use on GB roads under regulations that have been in place since 1986.
The Department for Transport has published good practice guidance on the use of aerodynamic rear devices on HGVs in urban and rural areas.