The deadline for nominations for this year's BVRLA Industry Hero awards is Friday 18 February, so please have a think about nominating any of your colleagues that have gone above and beyond.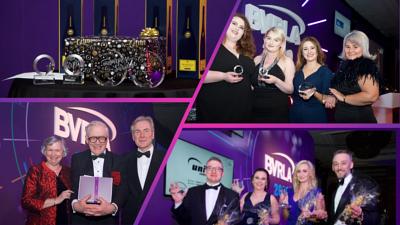 Open to all BVRLA members, the Industry Hero awards are designed to highlight individuals that have achieved exceptional things over the past year. Industry Heroes are the team members that may otherwise have seen their efforts fly under the radar, despite consistently delivering to a high standard when working 'on the frontline.'
The short entry form requires just a few details about the nominee along with up to 400 words detailing why they deserve to win. The winners will be announced at the BVRLA's Annual Dinner 2022, taking place in London on 21 April.
This year, members are encouraged to think about how their colleagues have had a positive impact in one or more of these themes:
Business Builder
Customer Service Champion
Decarbonisation Driver
Mental Health Hero
Service Specialist
Entries are open until 17:00 Friday 18 February and should be submitted by a senior colleague or manager on behalf of the nominee.