Supplying 2030
Fleets are in Charge of the destiny of road transport decarbonisation. The BVRLA's Fleets in Charge webinar series will explore the latest technologies and business models and the policy environment that surrounds it.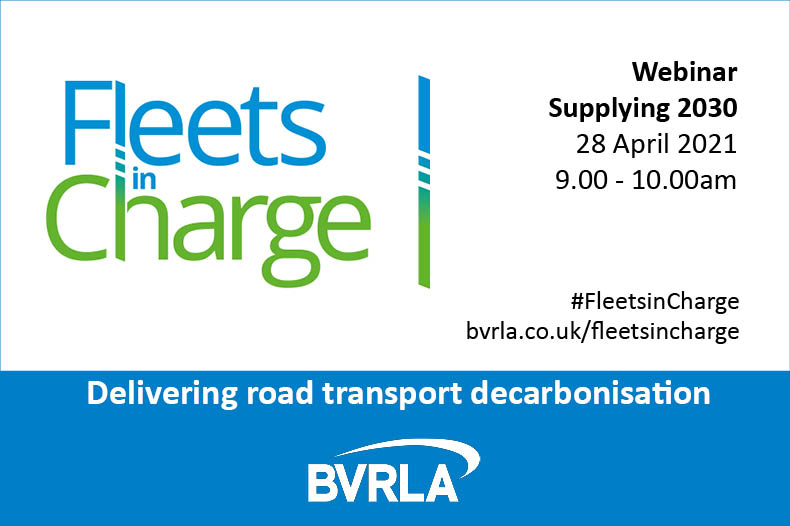 Our second webinar in the series will focus on the supply of electric vehicles.
By 2030 the sale of new petrol and diesel vehicles will be banned. Yet, last year, only around 1 in 10 new car sales had some level of zero emission running capability and could be plugged in. Although this represents a dramatic increase on previous years, there is clearly still a long way to go before 2030. What are manufacturers planning to help us reach the 2030 target? What is the Government's blueprint for getting us there? What are the supply challenges fleets are facing as they look to increase their own EV representation?
Speakers