Leasing Broker Conference 2021
A one-day conference to bring together individuals within leasing broker membership of the BVRLA, to network with peers and hear from expert speakers on important topics affecting your businesses.
BVRLA Leasing Broker and Leasing members can attend this event free of charge - simply book using the 'Book event' box on the RH side of this page to book your place selecting the 'BVRLA Broker/Leasing Member' ticket option.
Industry suppliers can also attend and the rate is £200+VAT per person - use the same 'Book event' box.
Booking Terms and Conditions
Cancellations
To cancel a booking, notice must be emailed to the Events Manager at events@bvrla.co.uk.
You will be eligible for a refund, less an administration fee of £35+VAT, when a minimum notice of 15 days (prior to the event date) is given.
You will not be eligible for a refund when a notice of 14 days (prior to the event date), or less, is given.
Substitutions
There is no charge to substitute attendees. However, requests must be emailed to events@bvrla.co.ukno later than noon on the business day prior to the scheduled event.
Event sponsors
The conference is taking place at the Royal Institute of British Architects on Thursday 21 October 2021.
The event will start at 10:30am (09:30am registration) and finish by 3:15pm, followed by networking and a drinks reception.
Please register your interest in attending by emailing events@bvrla.co.uk.
Event sponsors
The content will be varied and interactive. But, above all, interesting. Here is what we have planned already*:
BVRLA & Leasing Broker Committee update: an update on policy and compliance workstreams with input from the BVRLA Leasing Broker committee.
Regulatory Update: Providing guidance, updates and advice on regulation – what is happened and what does the future look like.
EV Perspectives: chaired by our EV Trainer Jon Burdekin, we will look at things like bundled ev services, salary sacrifice opportunities, guidance requirements, etc
Digital transformation in the Broker market: how is digital technology and innovation changing customer service, fleet management, marketing, etc.
Broker Outlook Panel: a cross section of broker voices to give their views and opinions for the months ahead
Plus a networking and drinks reception at the end of the conference
*Contents subject to change
Event sponsors
Present your business to the BVRLA Leasing Broker community
There are sponsorship and thought leadership opportunities available for this year's Leasing Broker Conference taking place in October as part of the BVRLA's Brand Partnership offering.
The BVRLA has introduced a flexible range of new brand partnership opportunities to help businesses of all sizes connect their brands to key decision makers in the vehicle leasing broker sector. Brand partners can exhibit, sponsor or speak at the Leasing Broker Conference.
Over 100 leasing broker members are expected to attend, sharing ideas and networking with peers.
Event sponsors
*If you are not a current BVRLA member and wish to speak to the team about partnership opportunities at this event please email brandpartnerships@bvrla.co.uk.
The leasing broker community is a vital link in the automotive supply chain. The BVRLA has over 300 leasing brokers members who are responsible for over 1.2 million vehicles on personal contracts - and rising. This dedicated conference will bring together over 100 leasing broker members to share ideas and common issues faced in today's more highly regulated industry.
Supporters of the event are critical suppliers to the leasing broker sector or new suppliers that can help develop leasing broker growth. There will be dedicated stands in the networking area to find out more.
This is a conference that is tailor made for leasing brokers and all the unique challenges you face
Our speakers are not just experts but truly live and breathe their subject matter, they understand first-hand the challenges when it comes to the broker community
Network with peers - it's been over 18+ months for some of us, so a great chance to catch-up and have productive conversations
Get involved! Be a part of the discussions, we love putting your questions to our speakers and hearing your views too
Event sponsors
Royal Institute of British Architects
66 Portland Place
Marylebone,
London, W1B 1AD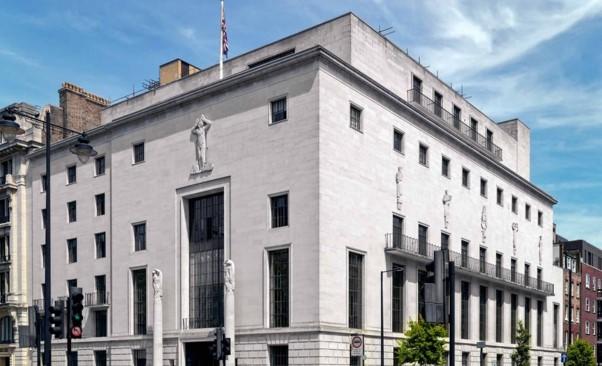 Please visit the venue website here for directions.
Event sponsors